Adam's most recent compilation album, aptly entitled Essentials, is available from Different Drum Music and online via Soundclick.
Essentials provides a sampling of Adam's strongest and most memorable works to date, with divergent styles and performers that have long characterized his music.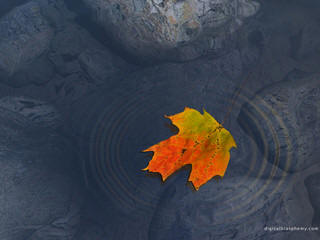 "...elegant....heartfelt....rich and beautiful."
-- Nikki Squire, Singer-Songwriter
It also contains five tracks not previously included on his CDs -- Words on the Wall, a vocal rendition of House on a Hill, full arrangements of Mantra and Groundless (which play as background music on this page), and an instrumental remix of Land of the Free.
Featured are singers Wendy Boulding, John Eyre, Peter Stoller and Brenda Hettmansberger, accompanied by Adam's keyboard work and other musicians.
Adam's CD
Blissful Behemoth
is available via Different Drum Music, CD Baby, Soundclick, and affiliated record stores worldwide.
In contrast to his prior CDs, Blissful Behemoth consists entirely of musically ambitious, intricately arranged and produced jazz-classical-rock instrumentals, songs and parodies. Its many influences can be traced to Gentle Giant, Jethro Tull, Frank Zappa, Genesis, Happy the Man, Area, Thelonius Monk, King Crimson, Peter Gabriel, Allan Holdsworth, Talking Heads, Annette Peacock, Laurie Anderson, and Dave Stewart (from National Health, not Eurythmics!)
Blissful Behemoth may provide the best evidence of Adam's brand of compositional adventurism and keyboard work. He considers this recording his most definitive and artistically successful.
While Adam's earlier album et al. presented an eclectic retrospective of songs written or recorded with various artists, Things Left Unsaid "unplugged" solo piano with jazz saxophonist Steve Wirts, Live(OnTape) a rare glimpse into earlier live performing with Wendy Boulding and others, and A Different Page a more recent, sobering collection of mostly romantic ballads featuring Wendy, Blissful Behemoth is a very different "creature". We invite you to experience it with your own ears.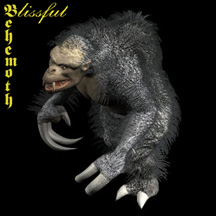 "...really good music and performances...awesome and honorable...thoroughly enjoyable...
great melodies (an increasingly rare phenomenon)...keeps sounding better and better...
and the lyrics are hilarious... What a scream!"
-- Members of On-Reflection
In creating Blissful Behemoth, an artistic debt of gratitude is owed to Gentle Giant, Adam's longtime musical mentors, whose musical reemergence provided inspiration in addition to raw material for song parodies and the album's title. Similarly, the Global On-Reflection Giant Gathering (GORGG) and its international, progressive music CD series provided the incentive and opportunity to write or produce songs that resulted in this album.
Blissful Behemoth also includes a rare reunion with Adam's former musical collaborator, Peter Stoller, who delivered an eleventh-hour, compelling lead vocal performance on While Sunlight Slipped Away.
The embryo for this project occurred twenty-eight years earlier, when the "B" section of the song now entitled Giant for Another Hour was first composed and envisioned for string quartet. It was finally completed and arranged in 2006, in preparation for a GORGG CD project. That year, another new Behemoth song, As Young as I'm Old, was featured on GORGG's compilation CD Giant for An Hour, Disc 2. Both the songs Giant for Another Hour and As Young as I'm Old are tongue-in-cheek, lyrically and musically -- meticulously parodying Gentle Giant's style, sound, arrangements, and other idiosyncrasies. Whereas Blissful Behemoth's other compositions are more personal artistic statements that, in some cases, push the musical envelope even further.
But music speaks louder than words. To hear samples of Blissful Behemoth, or for information on obtaining the CD, click here.
Adam Levin & Company's long-awaited compilation DVD
See It
is finally available from Different Drum Music.
Spanning the years 1992 to 2002 and shot at a variety of events and venues, See It presents a selective and stylistically diverse original repertoire with shades of Peter Gabriel, Sting, Todd Rundgren, Steely Dan, Stephen Sondheim, Genesis, Lyle Mays and Dave Stewart. It is Adam's most eclectic project to date!
Featured are Adam's versatile writing, piano playing and singing, joined by lead and backing singers Wendy Boulding, Valerie Gomes, Annette U-Bet and Caitlin Franklin, and saxophonist Steve Wirts. Collaborative material is contributed by Wendy, Elena Rye Pellicciaro and Peter Stoller.
"
Truly enjoyable...serious musical talent...haunting intrigue...
"
--
Alan Schlein, Journalist,

Billboard

Magazine,

Rolling Stone

Magazine
With pop, jazz and classical elements,
See It
alternates a broad range of songs contrasting with virtuosic instrumentals. They include Adam and Wendy's premiere performance of the 9/11 tribute song
Keep Walking
at New York Artists Unite to Support World Trade Center Disaster Relief. Also included are previously unreleased songs and renditions, a multi-video montage, menu soundtracks and photos, animated graphics, and incidental comedy to boot.
For additional info, click
here
.
Adam Levin with Wendy Boulding: A Different Page
Adam and Wendy's CD, A Different Page, is available via Different Drum Music, CD Baby, Soundclick, and affiliated record stores worldwide. It contains newly arranged and fully produced studio recordings of thirteen of their newest, acclaimed songs -- several of which have received international radio airplay, as have songs from the other recordings.
For a listening preview, or to place an order, click here
.
A Different Page has been described as:
"Reflective songs with shades of jazz, pop, R&B, and classical, conveying a sense of irony, poetry, spirituality, storytelling and humor. The songs' common thematic thread is about making peace with the past, from the state of the heart to the state of the world. Influences include Todd Rundgren, Sting, Stevie Wonder, Daryl Hall, Anita Baker, Sinead O'Connor, Burt Bacharach and Stephen Sondheim."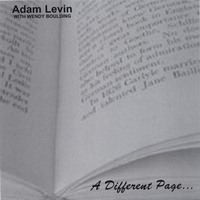 "...has the rare ability to appeal to not only musicians seeking cerebral stimulation, but also innocent ears in search of a beautiful, memorable melody."
-- Tricia Tahara, Savant (Highnote) Jazz Recording Artist
Some songs from Wendy and Adam's last live shows have been even more fully orchestrated for this CD, along with songs rarely (or never) performed. So hear them like you've never heard them before! Or if you missed those later shows, this is your chance to hear some of what you missed, but with even better production.
Along with Adam's writing, keyboard work and production, A Different Page features Wendy's virtuosic lead singing, piano playing and songs, as well as songs Adam wrote with Elena Rye Pellicciaro, Anne Ptasznik and Peter Stoller.

Rhoda Pinsley Levin: Pieces for Piano
Different Drum Music has issued a two-disc CD collection Adam remixed, remastered and produced of solo classical piano performances by the late Rhoda Pinsley Levin. Spanning the Baroque period to the 20th century, Rhoda Pinsley Levin: Pieces for Piano includes virtuosic performances of works by Bach, Beethoven, Brahms, Chopin, Robert Kurka, Liszt, Gian-Carlo Menotti, Paradies, Scarlatti and Schubert.
Pieces for Piano demonstrates not only Mrs. Levin's extensive training and proficiency but rare musical sensitivity and heart. Her playing didn't merely impress listeners but deeply moved them as well. This collection is a must for any fan of classical music or piano music.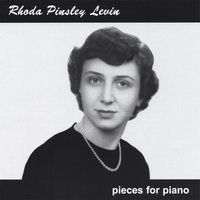 "Not only...all the traditional skills of speed, articulation, clarity, but...a wonderful sensitivity to tone and phrase... turn[s] notes into something that lives and breathes. [The] music is alive... There is no getting away from this cleanness and clarity -- this freshness -- it is like standing on the top of a mountain."
-- Beryl Ladd, Pianist
An accomplished performer and music educator, Mrs. Levin's work received critical acclaim and was featured in numerous newspaper articles, radio programs, and recordings, prior to her untimely death in 1971 at the age of 41. Her work was honored by Oberlin Conservatory of Music, Harvard University, and Hofstra University, which includes the Rhoda Pinsley Levin Endowed Award for Excellence in Musical Performance.
Pieces for Piano is available via Different Drum Music, CD Baby, and affiliated record stores worldwide. To check it out (including samples of its audio), click here.

Blissful Behemoth & other artists: A Reflection, Giant for Another Hour, Think of Us with Kindness, Paint the Peel and The Age of Twilight
Adam's songs As Young as I'm Old, Giantology, Fanfare, House on a Hill, Giantessence and Still as Young as I'm Old were chosen to be featured on the CDs Giant for Another Hour and A Reflection. Those albums are part of a compilation CD series of international progressive music available via CD Baby and affiliates, and in-store distribution outlets worldwide. Most of Adam's contributions are performed by Blissful Behemoth, for whom he arranges, produces, plays keyboards, and does some percussion and singing.
"...[one of] the three best tribute albums...almost unparalleled...
outstanding...fascinating...highly artistic...original...well-written and played...
complete sense of song [and] purpose is striking...care, precision and ultimate musicianship..."
-- Reviews for
Giant for Another Hour
"Giantessence marries Kerry Minnear's keyboard style to a funky, fractured bass-line reminiscent of Ray Shulman's work around the time of In'terview, and cleverly encapsulates several key elements of Gentle Giant's unique sonic tapestry in a delightfully playful piece... House On A Hill is dramatic and atmospheric by turns, has some neat changes of pace and mood, and all the necessary impact to make it a successful film theme... There are some pieces of music that are just perfect for [piano]. This is one of them. Fanfare, meanwhile, twists and turns, refusing to be tied down for more than a few seconds, an excellent piece that doesn't let the listener's attention wander for a single moment. There's an element of musical collage about the way Fanfare builds a number of short, often relatively simple musical figures into an intriguing whole."
-- Alan Kinsman on A Reflection
The Giant for Another Hour and A Reflection CDs include music by other excellent artists, as well as some music co-performed or written by some former members of Gentle Giant, Adam's longtime musical mentors.
The CDs receive periodic airplay on various worldwide internet radio stations.
Versions of Adam's above songs also appear on the Blissful Behemoth CD, along with an instrumental rendition of As Young as I'm Old on A Different Page.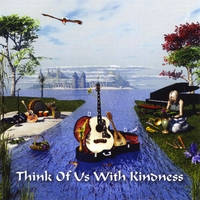 Adam has also joined forces with musicians Tomas Stark and John Eyre in producing a new song, Still, for the GORGG concept album Think of Us with Kindness. Written by Tomas (music) and Adam (music & lyrics), the song was performed and recorded by Tomas in Sweden (guitars, synthesizers), Adam in New York (piano, keyboard), and John in Wales (vocals), with Gentle Giant's John P. Weathers contributing additional studio & engineering services. Three other songs by Adam are also featured on the album.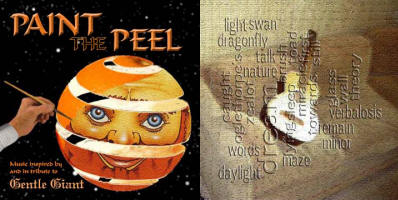 | | | |
| --- | --- | --- |
| Tomas Stark | John Eyre | Brenda Hettmansberger |
More recently, Levin, Stark, Eyre and Weathers were joined by singer Brenda Hettmansberger in recording a follow-up song, Adam's Words on the Wall, for GORGG's album, Paint the Peel, which includes three additional songs by Adam.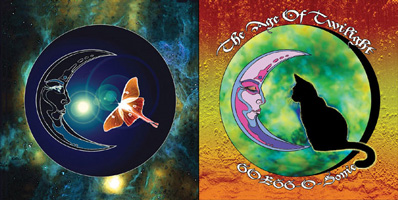 His works Mantra and Groundless (which play as background music on this page) appear on GORGG's subsequent album The Age of Twilight, as well as Adam's latest album Essentials.



Adam's songs on SoundClick's TOP 40
(thousands of songs per category)...

LAND OF THE FREE (#8 - Adult Contemporary)




LYING IN MY SLEEP (#8 - Modern Jazz)
HOUSE ON A HILL (#10 - Contemporary Classical)
SAY IT (#11 - Jazz Vocals)
THINGS LEFT UNSAID (#12 - Modern Jazz | #27 - Jazz Fusion)
A PLACE IN MY HEART (#16 - Adult Contemporary)
WORDS ON THE WALL (#19 - Folk Rock)
ISLANDS: NEEDLE'S EYE (#21 - Jazz Fusion)
A DIFFERENT PAGE (#22 - Pop Rock)
ISLANDS: PANDORA'S BOX (#22 - Progressive Rock)
THE DAY AFTER / DANCE STEPS (#25 - Jazz Fusion)
WHILE SUNLIGHT SLIPPED AWAY (#29 - Progressive Rock)
OPEN WINDOW (#31 - Adult Contemporary)
MANTRA (#32 - World Fusion | #33 - World Music)
GUARDIAN ANGEL (#33 - Pop Rock)
GROUNDLESS (#34 - Progressive Rock)
FANFARE (#35 - Progressive Rock)
ISLANDS: TESTAMENT (#35 - Progressive Rock)
SO ALIVE (#38 - Adult Contemporary)

From his albums...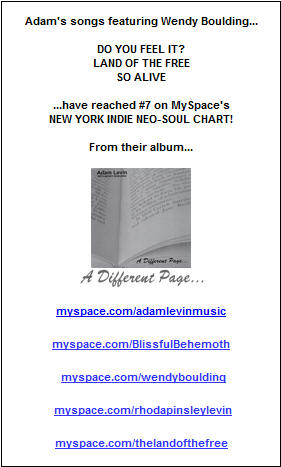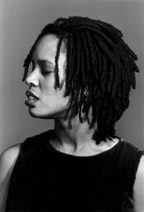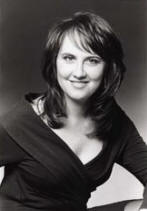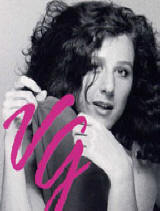 Wendy Boulding | Ellen Weiss | Valerie Gomes: performances and recordings
Adam performs keyboards and vocals, arranges and contributes songs in Wendy Boulding and Ellen Weiss's live acts. He also performed and arranged on Valerie Gomes' last two albums and has performed in her live band. (Stay tuned...!)

BRENDA HETTMANSBERGER, WENDY BOULDING & ADAM LEVIN's
live performance of
The Beatles'
She's Leaving Home
by John Lennon & Paul McCartney

Brenda - lead vocal
Wendy - keyboards
Adam - keyboards & backing vocal
Audio recordings by Adam Levin mixed and/or mastered by Jay Mark
(C) (P) 2006-2018 Different Drum Music
All rights reserved (ASCAP)
Background music: Mantra and Groundless (ESSENTIALS compilation CD)

______________________________________________________________________________
"Our deepest fear is that we are powerful beyond measure. It is our light, not our darkness, that most frightens us... And when we let our own light shine, we unconsciously give other people permission to do the same."
-- Marianne Williamson